Michael Phelps and Fiancee Welcome Son Boomer
Entertainment
| |
Advertisement
"Welcome Boomer Robert Phelps into the world," he captioned the photo. "Born 5-5-2016 at 7:21 pm !!! Healthy and happy!!! Best feeling I have ever felt in my life!!!@nicole.m.johnson and Boomer both healthy!!!" The couple announced it was expecting in November and celebrated Boomer's impending arrival with a cowboy-themed baby shower in March. The 30-year-old Olympian has been dating Johnson, a former Miss California beauty queen, on and off since 2007. The pair first split in 2011, then rekindled its romance in 2014, before becoming engaged in February last year. Phelps is the most decorated Olympian of all time, with a record total of 22 medals in three Olympic Games. In the 2008 Games held in Beijing, China, he won eight gold medals, beating fellow American Mark Spitz's record of seven. However, his personal life took a nosedive after he was arrested for his second driving under the influence charge in 2014. He subsequently completed a stint in rehab, and now his six-month suspension from competitive swimming has ended, the athlete is looking forward to competing in the Rio Olympics in Brazil this summer. "I feel like I am OK and happy with who I am," he told the Associated Press recently. "I feel like I've learned so much about myself, who I truly am. I can honestly say there aren't many people who have seen who I really am."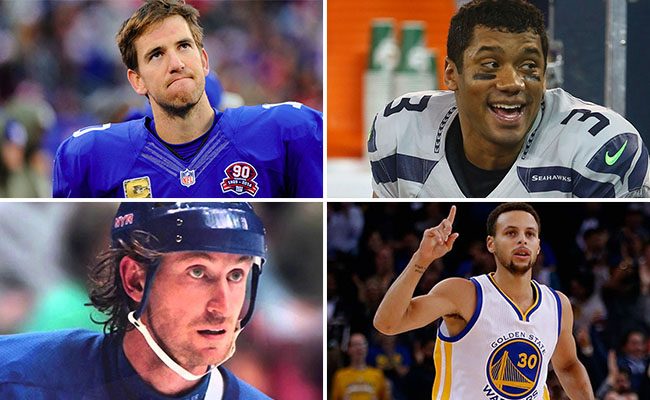 Are You an Expert on These Famous Athletes?
click here to read more
Advertisement
Olympic swimmer Michael Phelps has become a first-time father to a son named Boomer. The sportsman's fiancee, Nicole Johnson, gave birth to their first child on Thursday, and the proud dad shared a black-and-white snap of him cradling his boy, with Johnson laying in a hospital bed in the background, on Instagram on Saturday.