Miley Cyrus Crowned PETA's Sexiest Vegetarian Celebrity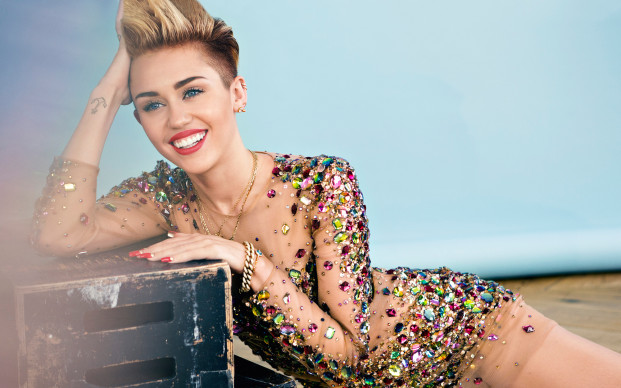 [thumbnail size=large align=right]Courtesy of Wenn Newsdesk The singer/actress beat out fellow musicians Ariana Grande, Ricky Martin, Ellie Goulding and Prince to claim the animal rights organization's annual accolade, which recognizes stars who adopt meat-free diets.
Cyrus, who is known for her love of animals, recently revealed she has fully embraced the vegan lifestyle, telling Paper Magazine she wants to set a compassionate and healthy example for her young fans, admitting she is ready to be held "accountable". She even posed nude with her pet pig Bubba Sue for the publication's cover. The 22 year old has been documenting her new diet on social media, and even referenced her changed attitude to food in a ballad she penned for her dead blowfish, Pablow, in May. The lyrics included lines like, "On Saturday night we all went out to eat/But I can never decide so someone chose sushi/I got soup and I ordered rice/But watching my friends eat my friend ruined my appetite." A recent photo of a salad she posted on Instagram.com featured the caption, "so many good plants/fruits/veggies to eat you ain't gotta eat dead animals (sic)!" Cyrus follows in the footsteps of actors Jared Leto and Ellen Page, who topped the People for the Ethical Treatment of Animals' (PETA) 2014 poll, while past recipients have also included Kristen Bell, Jessica Chastain, Woody Harrelson and Carrie Underwood.