Miley Cyrus' Ex Is Named 'Maxim"s Hottest Woman
Advertisement
Maxim
. The model, dubbed the world's hottest woman by
Maxim
editors, stripped off for the desert photoshoot and relied on a skimpy thong, an unfastened leather jacket, some chunky jewelry, and cleverly placed hands and arms to cover up her modesty.
Photographer Gilles Bensimon captured Maxwell for the spread, which appears in the new issue of
Maxim
. The Victoria's Secret Angel briefly romanced "pan sexual" "Wrecking Ball" singer Miley last year, just before she reunited with her ex-fiance Liam Hemsworth. The couple is reportedly engaged again. Meanwhile, Maxwell beat off competition from Taylor Swift, fellow model Candice Swanepoel and even her ex to top
Maxim
's 2016 list of hotties.
Check out the rest of the Hot 100 in Maxim's June/July issue, on newsstands June 14, and be sure to subscribe so you never miss an issue.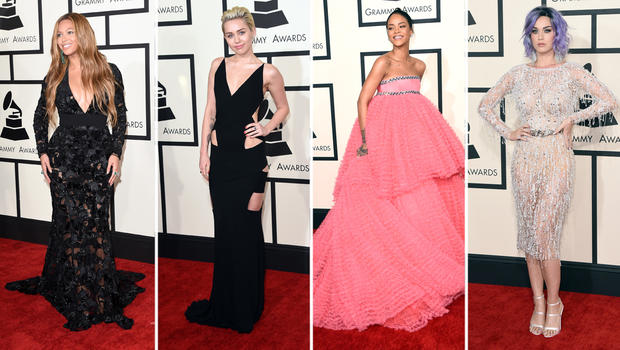 Must-See 2015 Grammy Awards Red Carpet Looks
The 2016 Grammy Awards will be held on February 15th and there is much anticipation to see what the biggest artists will be wearing. In the midst of award season, here is a recap of the must-see looks from the 2015 Grammy Awards!
click here to read more
Advertisement
Miley Cyrus' ex Stella Maxwell is giving the reportedly re-engaged pop star a taste of what she's missing by posing nearly nude for men's magazine