Mom Makes Emotional Plea to Encourage Vaccinations After Daughter Falls Ill
Advertisement
"She has to learn how to eat all over again, she's going through major withdrawals from the morphine and sedative she was on when she was ventilated," the distraught mom wrote. According to the
CDC
, whooping cough in babies may be unnoticeable at first, but it is especially dangerous for those that get that are under one year of age. While it's not clear whether Isabelle contracted the infection through an unvaccinated child or something else, Braiden wants to make the point that this is what can happen when some children go unvaccinated. The post already has over 30,000 shares (as of press time). "What you do with your kids is your choice," she writes, "but do not tell me that not vaccinating your kids isn't hurting anyone but your own kids, Isabelle is proof that it harms the other little babes who aren't old enough to get their vaccines yet. My son is vaccinated to protect himself and the other kids he's around. It never crossed my mind to not vaccinate, I want to protect my children and other children. Please vaccinate your kids, it's not fair that my little girl is in the PICU coughing and not being able to breath from a disease that shouldn't be around in this day an age." The practice of not vaccinating children came about when an erroneous study claimed that vaccines caused autism. The CDC has
since released
information claiming that there is no link between autism and the use of vaccines.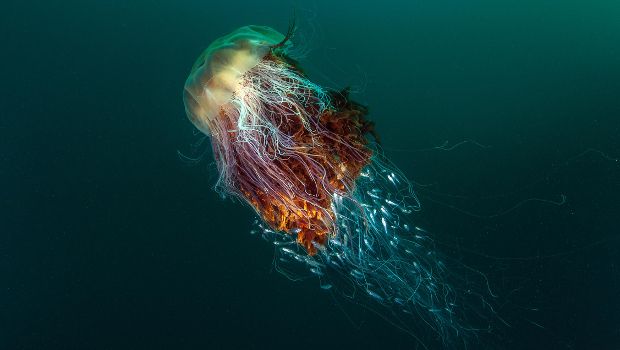 Check Out the Winning Images of the 2016 British Wildlife Photography Awards
The British Wildlife Photography Awards announced the winners of their 2016 competition on Thursday. The 15 winning photographs are chosen from thousands of entries from both amateur and professional photographers, and these winning images are absolutely stunning. Most of the winning and runner-up images are displayed in the gallery above for your viewing…
click here to read more
Advertisement
A new mom made an emotional Facebook plea asking all parents to vaccinate their kids. The mom, Annie Mae Braiden, wrote the now-viral post after her 10-week-old daughter fell ill with whooping cough – an infection that was common in children in the early 1900s. Isabelle, her daughter, was rushed to the ICU at 6 weeks old and will still be in the hospital for another two months, according to the post.