Mom Wins the Internet by Publicly Shaming Son for Bullying a Girl at School
Advertisement
"Absolutely disgusted that my 12 year old son saw fit to purposefully tread on a new girls foot at school and twist his foot with such force it broke her brand new shoes (causing the heel) to snap," Evans wrote in her post. "I'll tell you something Jacob, if you so much as breath in her or anyone's direction in a bullying manner I will personally hand you over to their parents for every demeaning chore they see fit for as long as they do." The mom tagged her son in the post so he and all his friends would be able to see it, however, she has since removed his name for his safety. Evans' post went viral, with over 11,500 shares and 55,000 likes. But not everyone agrees with her decision to call out her son over social media. Carol Cunningham commented, according to the
Independent
: "I understand that you wanted to embarrass your son a little for his actions but tbh outing him on FB is a bully move. He clearly got his behaviour from you. Shame that you aren't realising that." Another comment read: "Why extend the humiliation? Your poor son. This will haunt him forever. A mistake at 12, online now for all to see." However, Evans doesn't "much care" for anyone who disagrees with her parenting style. Saying, "So my so called embarrassing him online is a to be
(sic)
quite frankly nothing in comparison to the humiliation that little girl had to face walking round with a broken shoe and red eyes from crying when she is new." She stands by her post and is "wholly confident this was a single occurrence which won't be repeated."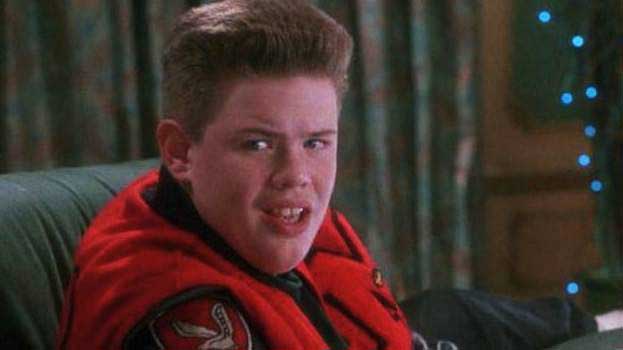 Your Favorite On-Screen Bullies - Where Are They Now?
These dudes and dudettes of the silver screen have stuffed you into lockers for years in your dreams. But where are they now? Has life treated them like they'd like to be treated? Have the ravages of time left them feeling like they've been getting swirlies in the toilet bowl…
click here to read more
Advertisement
If you're going to bully someone, you better hope your mom doesn't find out about it. Single mother Terry Evans recently posted an irate Facebook message detailing the actions of her 12-year-old son, Jacob, who was caught bullying a girl at school. The boy purposefully stomped on the girls' new shoes, breaking them.