NCAA Tourney Round-Up: Spartans Snubbed Top Seed, Major Upsets Expected
Advertisement
Along with Virginia, the other No. 1 seeds are North Carolina, Oregon, and Kansas, who received the No.1 overall seed in the 68-team tournament. Michigan State comes in at a No. 2 seed, along with the Villanova Wildcats, Oklahoma, and Xavier. Another note of the tournament seeding is that, cumulatively, this year's NCAA lineup accounts for the
most losses of all time
. Each selected team on the bracket has had at least four losses, if not more.
This is the first time this has happened in the past 77 years.
While last year's top four teams boasted only 9 losses between them, this year, that number will amount to 23. So what does that mean? Good luck on your brackets. With so many vulnerable teams, it's likely bracket busters could reign in 2016. I may just sit this one out. Check out the full bracket below (click for larger,
printable version
).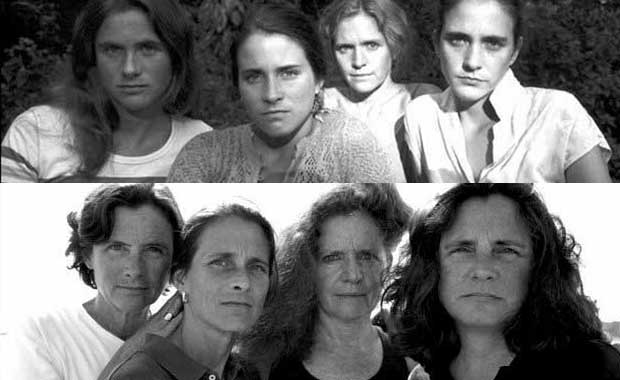 4 Sisters Beautifully Age in 40-Year Photo Series
When Nicholas Nixon was visiting his wife's family in the summer of 1975, he asked all four sisters - left to right: Heather, Mimi, BeBe, and Laurie - to stand together for a picture. A year later, at the graduation of one, the sisters lined up again in the same…
click here to read more
Advertisement
This past Sunday CBS unveiled the full bracket for the men's NCAA tournament, where plenty of surprise inclusions and exclusions, starting with the No. 1 seeds, left some analysts scratching their heads. Big Ten tournament champion Michigan State was expected to land a No. 1 seed, but the Virginia Cavaliers instead earned that honor. The news sparked some confusion as MSU had eight RPI top 50 victories along with 13 wins in their final 14 games to finish the season. And although Virginia perhaps flaunted more competitive victories, they also lost to four teams not even expected to fill the NCAA bracket and won neither the ACC's regular season nor the tournament title.