Orlando Shooting Brings Out Unprecedented Outpouring of Charity
Advertisement
As the various social and political effects of the devastating Orlando shooting continue to radiate, one of the most noticeable has been the large amount of charitable donations made to help the victims.
A GoFundMe campaign established by Equality Florida, the state's largest LGBT advocacy group, has set a new record for the crowdfunding site. The campaign has raised over $4.2 million dollars from approximately 91,000 individual donors in less than two days of operation (as of press time).
In response to the success of the campaign, Equality Florida posted an update on their website that read in part:
"We are beyond moved by the support from all corners of the world and all walks of life. … We do not know the total costs for the victims of this horrific hate crime, therefore are working to raise as much as possible and disperse the funds as fast as possible."
GoFundMe themselves have aided the campaign, donating $100,000 to cover any fees the site usually assesses, therefore ensuring that all donations will go toward the victims and their families. The company's VP of communications, Dan Pfeiffer, even spoke about the historic nature of the campaign on Twitter.
"The @gofundme campaign for the victims of the #PulseNightClubShooting has raised $3M and is now $1M more than the 2nd largest campaign ever," said Pfeiffer.
In addition to the Equality Florida campaign, a separate OneOrlando fund has been launched by the city's mayor, Buddy Dyer. The Walt Disney Company, whose Walt Disney World Resort property is located near Orlando, donated $1,000,000 to the fund on Tuesday. The company also pledged to match eligible donations made by Disney employees.
Bob Chapek, chairman of Walt Disney Parks and Resorts, spoke of the donation, saying in a statement, "We are heartbroken by this tragedy and hope our commitment will help those in the community affected by this senseless act. With 74,000 cast members who call Orlando home, we mourn the loss of the victims and offer our condolences to their families, friends and loved ones."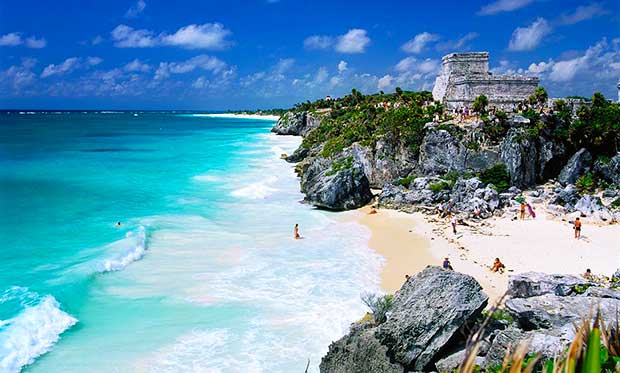 Trip Advisor Reveals Top 10 Travel Destinations On The Rise
On Wednesday, travel site Trip Advisor unveiled its list of the 10 best up-and-coming travel destinations around the world for 2016. Take a look through the 10 slides and Trip Advisor's reasons for why these places are going to be 2016's hottest travel destinations.
click here to read more
Advertisement