At Orlando Vigil, Photog Captures 49 Birds Flying Over for 49 Victims
Advertisement
As
Mic
reported, the birds at this vigil were not part of the ceremony, as doves were at a similar ceremony in nearby Lakeland, Florida. The amazing image is drawing attention as the 49 birds happen to match the number of the 49 innocent people Omar Mateen shot and killed at Pulse Nightclub on Sunday. From Sara Ozim's Facebook post, shared by Painting with a Twist: "During the Pulse Candlelight Vigil At
(sic)
Dr. Phillips Performing Arts tonight, each victim's name was called out into the crowd, a deafening silence during each pause, painful sobs escaping on occasion, muffled in the distance. We had a moment of silence. I'm sure everyone noticed the birds fluttering overhead – after all, they were everywhere. I certainly noticed the birds. As everyone bowed their heads to pay their respects, I snapped a photo of the birds, thinking that there seemed to be an awful lot of them. There were 49 birds, my friends. The fallen were with us, tonight." Some have called into question the validity of the image and if some birds were photoshopped (which may be true), but the sentiment that the victims' spirit lives on with us, is one not to be forgotten.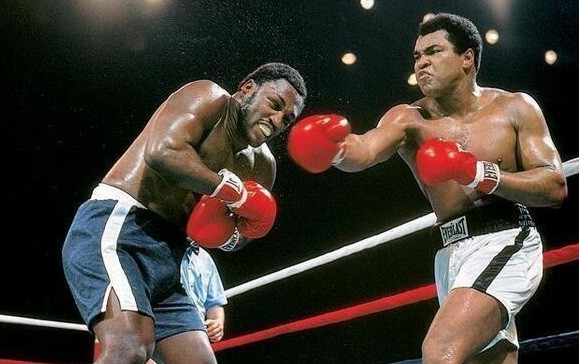 The Greatest Sports Rivalries In The World
Competing in a sport is no game. It's intense. The competition is fierce. Emotions can run high. Reputations are on the line. So it is no surprise that intense rivalries can develop between players and teams.  As a loyal fan watching in the stands or on TV, you can get…
click here to read more
Advertisement
A stunning and reportedly unplanned event during a moment of silence for the victims of the Orlando nightclub shooting is a heartwarming reminder that the victims' spirits live on. On the Facebook page Painting with a Twist, an image was shared from Sara Ozim that shows 49 birds flying overhead during a vigil in downtown Orlando as the victims' names of the Pulse Nightclub massacre were being read aloud.