Ozzy Osbourne Slams Relapse Reports
Entertainment
| |
Advertisement
A number of reports suggested she kicked her husband of 33 years out of the house after he broke his sobriety, but in his first statement since the alleged separation, Osbourne insists the situation has nothing to do with a relapse. "I have been sober for three and a quarter years," Osbourne told
E! News
on Monday. "I have not touched drugs or alcohol in that time. Any reports that I am not sober are completely inaccurate." The couple have been candid about his past struggles, even admitting that back in 2013 he revered back to drug and alcohol use, which nearly caused a divorce. However, the singer managed to save the marriage by attending daily Alcoholics Anonymous meetings, according to
E! News
. Another reported reason behind the split suggested Osbourne had an affair with a 45-year-old celebrity hairdresser, named Michelle Pugh, and his wife apparently confronted him with alleged proof he cheated on her. An insider claims to
The Sun,
Osbourne's wife went "ballistic" and insisted she had suspected he was having an affair for quite some time. Following the weekend reports, she opted to unexpectedly take the day off from her gig on chat show
The Talk
. During the live episode on Monday, her co-host Julie Chen said, "There were many tabloid headlines this weekend about Sharon and her husband Ozzy, rumors and speculation that they have split up after 33 years of marriage." "Sharon understandably took today off. We are sending all of our love to her and to her family, and we ask that you do the same."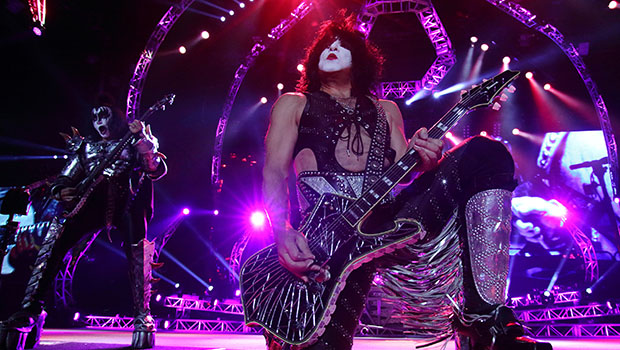 20 Richest Rock Stars
Fame and fortune, the two are inseparable. Rock stars like Ringo Starr or Gene Simmons prove that you can't have one without the other. Whether they are driving luxury Porsches or residing in New York City penthouses, these music celebrities have big wallets — and also big hearts — when it comes…
click here to read more
Advertisement
Rocker Ozzy Osbourne has slammed reports that a drug and alcohol relapse was the cause of an alleged split from wife Sharon. The Black Sabbath frontman moved out of the couple's "marital home" in California over the weekend, according to his spokesperson.