Peter Dinklage Gets 'Naked & Afraid' for 'Saturday Night Live'
Entertainment
| |
Advertisement
Game of Thrones
star Peter Dinklage bared all in the woods for a TV comedy skit on Saturday night. Dinklage, who was hosting
Saturday Night Live
, stripped off for a mock celebrity edition of risque reality show
Naked & Afraid
, and was joined by amorous
SNL
comedienne Leslie Jones, who made it clear she wanted to get romantic with the actor – and spent the teaser skit calling Dinklage by his
Game of Thrones
character's name, Tyrion.
In one hilarious night-time scene, the worried actor told naked Jones she was crushing him. The camera panned out to reveal Leslie had wrapped her leg around Dinklage's body. She replied, "I'm not crushing you, I'm saving your life. This is body warmth." Dinklage then asked, "Why is your hand down there (on his genitals)?" to which Jones, who appears in the new
Ghostbusters
movie, explained, "That's where the warmest part is." During the pair's '12 days' together naked in the wilderness, Leslie lost points for attempting to eat her vegetarian castmate. Dinklage's
SNL
hosting gig also featured a skit in which he portrayed Winnie the Pooh, and he teamed up with musical guest Gwen Stefani to perform an electro-pop tune called "Spacepants" in a cabaret bar as a Mafia deal was going down in front of the duo. He also appeared in a mock
Game of Thrones
trailer.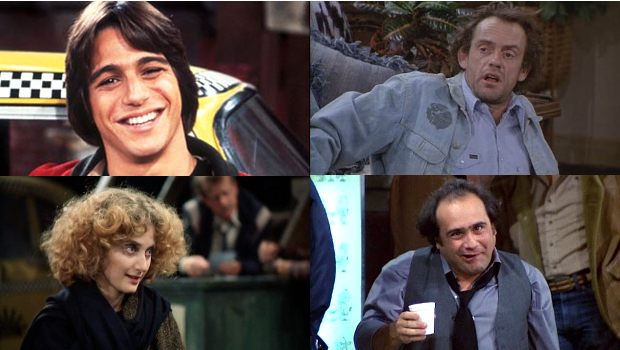 See the Cast of 'Taxi' Then and Now
The ensemble cast of Taxi made audiences laugh every week from 1978 to 1983. In the process, Taxi turned all of its actors into stars. What happened to them? Where are they now? Find out right here.
click here to read more
Advertisement