Photo of Autistic Girl Alone on Birthday Goes Viral for Heartwarming Reason
Advertisement
According to Rebecca, Sorenson spent her birthday party alone last year. She invited her high school classmates and people within the area to come and celebrate with her at a local bowling alley and waited anxiously for people to show. However, no one did. So this year, her cousin Rebecca decided to make sure Sorenson's birthday would be great no matter what. She wrote an emotional post asking people to send birthday cards for Sorenson's 19th birthday in July. "Hal loves getting mail- this would be the best birthday gift she could ask for. If you could find it in your heart to take a few mins out of your day and send her a card, I would be forever greatful (
sic
)," she writes. The post has been shared more than 130,000 times. Sorenson's mother, Allyson Seel-Sorenson, was heart-broken to watch her daughter cry on her birthday. "I was hiding behind a pillar crying and sent the picture to my husband asking him what I should do. I didn't know what I should tell her," Seel-Sorenson told the
Daily Mail
Australia. Since the post went viral, Seel-Sorenson said her and her daughter can't wait for the influx of cards. They even have a map of the U.S. where they will put pins to showcase where all the cards come from. "She lights up a room with her smile," Rebecca says of her cousin. "Hallee is funny, sweet, caring, smart, an athlete, a jigsaw puzzle champion, a wonderful student, and a best friend to all. Hallee is an amazing person-a person I am proud to be related to." If you would like to send Hallee Sorenson a card – no gifts, just cards – the address is below.
Hallee Sorenson
34 Wellesley Way
Bangor, ME 04401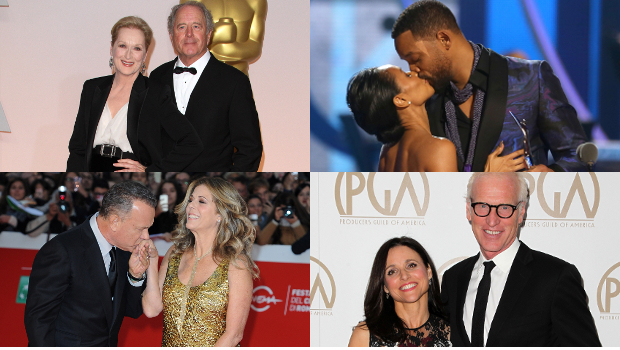 Hollywood's 26 Longest and Most Loving Celebrity Marriages
Hollywood marriages have a reputation for being short and brutal. But many of them are long-lasting testaments to love. Brangelina might not make this list, but plenty of other stars do. Here are Hollywood's longest marriages:
click here to read more
Advertisement
The heartbreaking photo of an autistic girl sitting alone at her birthday party last year is going viral and it's going to give you all the feels. The picture features 18-year-old Hallee Sorenson and was posted by her cousin Rebecca on Facebook. "Everyone please read: I need a favor," she wrote.