Pillsbury Partners With Girl Scouts to Bring You Cookies All Year Round
Advertisement
"We are very pleased about our licensing relationship with Girl Scouts of the
USA
, as our brands share a similar personality of happiness and fun—a common characteristic of bringing people together,"
Maribeth Burns
, spokeswoman for the J.M. Smucker Company,
shared
. People seemed to be pretty pleased with this news.
Enjoy the taste of #GirlScoutCookies all year long! New baking mixes hit store shelves! #Fox35 pic.twitter.com/piPqH7M0cT

— LuAnne Sorrell (@luannesorrell) June 22, 2016
It's a good day to be alive! Pillsbury releases Girl Scout Cookie baking mixes https://t.co/60yErQzm0q #girlscoutcookies #bestdayever

— Lanett Bennett Grant (@musicalnetta) June 22, 2016
Pillsbury is making all of our dreams come true with Girl Scout cookie baking mixes: https://t.co/iU8osttDyl What do you think?

— Maria C Semple (@MariaCSemple) June 17, 2016
You will now be able to indulge in:
Thin Mint Cupcakes
Thin Mint Brownies
Caramel & Coconut (Samoas) Blondies
Caramel & Coconut (Samoas) Cupcakes
The mixes are also made without any colors, preservatives, or artificial flavors. While it may be not be the classic cookie, it's basically the next best thing. The mixes are currently available in most groceries stores and have a suggested retail price of $3.29.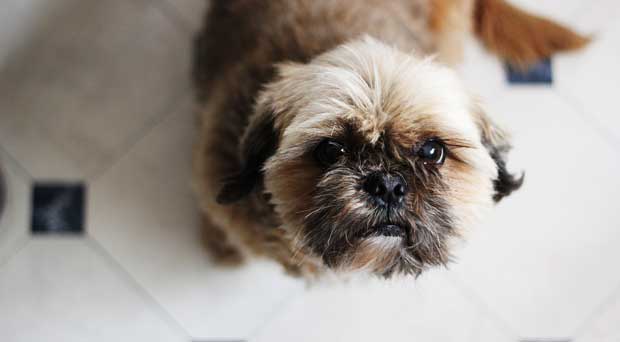 Your Dog's Bad Habits and How to Fix Them
Do you have a bad pooch? Is your puppy's naughty behavior starting to get on your nerves? Well for starters, there is no such thing an ill-intentioned dog. Animals are conditioned to react to stimuli in certain ways for the sake of survival. Nonetheless, it is exasperating to have your…
click here to read more
Advertisement
Thanks to Pillsbury, you can now enjoy Girl Scout Cookies all year round. However, there's a little bit of a twist. Pillsbury has partnered with the Girl Scouts to release a new line of baking mixes based on the classic Girl Scout Cookie flavors. The mixes will make both cupcakes and brownies, keeping your Scouts cookie craving satisfied all year long.