Prince Taken to the Hospital After Emergency Landing – Report
Entertainment
| |
Advertisement
It is not clear how badly injured the star was, but reports suggest he was transported to the hospital by ambulance. An insider tells TMZ the 57-year-old star was later released and is doing OK. Representatives for Prince had not commented on the story by the time WENN to press.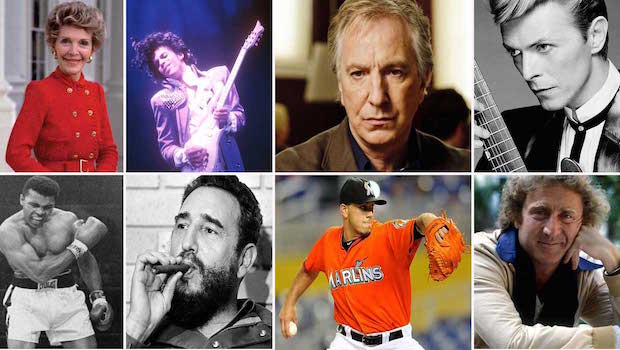 Notable Celebrity Deaths of 2016
While death is a natural part of life, it seems like 2016 has seen an abnormally high amount of notable deaths. From politicians and athletes to actors and musicians, it wouldn't be a stretch to say that this year has seen some of the most famous individuals on the planet…
click here to read more
Advertisement
Pop star Prince is at the center of a hospital scare following a reported emergency landing in Illinois. Sources tell TMZ the "Purple Rain" singer was taken to a hospital early on Friday after his private jet was forced down at Quad City International Airport in Moline as he was en route from a Thursday night gig in Atlanta, Georgia.