Rita Ora Pens Break-Up Song About Calvin Harris
Celebrity
| |
Advertisement
"I've got about two of those records," she tells Britain's
The Sun
newspaper. "But the thing is, I get angry first then I get emotional. I hate, hate, hate, hate, hate that person and then I'm like, 'Wait a minute, hold on…'" Ora and Harris were working together in the studio when the relationship soured. The DJ-turned-producer subsequently stopped Ora from using tracks he'd penned for the project, and even withdrew permission for her to perform their song "I Will Never Let You Down" at the Teen Choice Awards in 2014. The singer quickly bounced back from the break-up by dating designer Tommy Hilfiger's son Rick, but that relationship ended in 2015. Ora admits her heartbreak has inspired her new album, the follow up to her 2012 debut
Ora
, but she is happy with how her life has changed in recent years. "It's amazing because it is a big transition in my life," she said. "It's definitely the most emotional album I've ever done, but not in a sad way. It's angry, it's happy, it's love – it's everything in one." Harris' current girlfriend Taylor Swift is infamous for penning songs about her former boyfriends, with 2012's "We Are Never Ever Getting Back Together" supposedly being about Jake Gyllenhaal, while her 2010 track "Dear John" was allegedly written as a post-break-up letter to ex, John Mayer. Ora's second album has been marred by a series of delays, as she's currently locked in a legal battle with Jay Z's record label Roc Nation as she seeks to terminate her contract.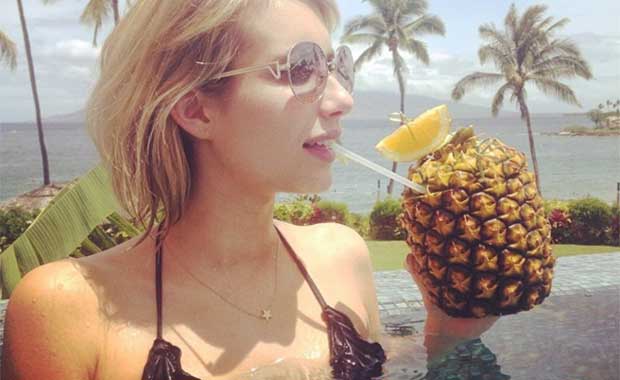 Celebrity Vacations On Instagram
Our culture is crazy for celebrities, and we love to watch our favorite star's every move. The Hollywood lifestyle is like a roller-coaster ride. We cheer fan favorites on when they win a Grammy or Oscar, worry about them when their personal life takes a bad turn, and cheer again…
click here to read more
Advertisement
Pop star Rita Ora has channeled the pain of her break-up from Calvin Harris into a new song. The British singer, who dated Scottish star Harris for a year before splitting in 2014, has recorded two tracks about her troubled love life for her upcoming album.