Rob Kardashian: 'Blac Chyna and I Are Still Together'
Celebrity
| |
Advertisement
Since they started their relationship, Kardashian and Chyna have been flaunting their love in various posts on their social networking pages. However, over the weekend they sparked split allegations when Kardashian deleted all of the Instagram posts from his account, and Chyna shared a picture of a woman with her arms outstretched alongside the caption: "When you just get out of a relationship & your h*e friend welcomes you back into the World of H*e
(sic)
." On Monday morning, Kardashian took to his Instagram page to set the record straight about the reports, signing off a lengthy caption explaining his actions with a newly coined moniker for the couple – ChyRo.
Alongside a cosy picture of him and Chyna, Kardashian wrote: "Chy and I are not broken up we just feel like it would be a lot healthier for our relationship if we kept a lot more to ourselves. It's impossible to have a positive relationship with so much negativity from the media and outsiders and we would appreciate it if everyone respects that – ChyRo @blacchyna." Chyna didn't elaborate on Kardashian's post on her own page. Kardashian's and Chyna's romance reportedly drove a wedge between the sock designer and his siblings when it began, and he subsequently moved out of sister Khloe Kardashian's home to live with Blac and her son King Cairo, three. Khloe Kardashian appears to be taking the estrangement hard, however, and posted a throwback picture of herself and Rob Kardashian last month alongside the caption: "It's simple… I miss you." She completed her message with three emojis of crying faces. Kourtney Kardashian also weighed in, responding to Kardashian's tweet by writing: "True love."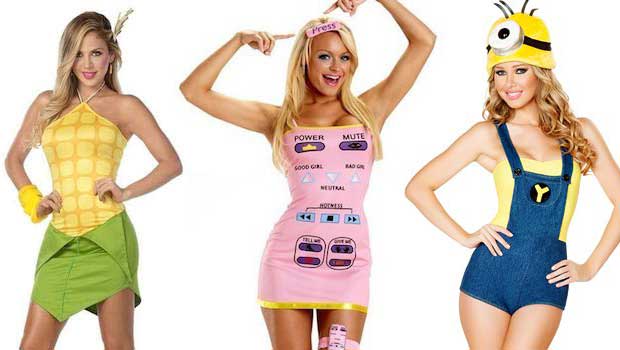 18 Horrible, Unnecessary Sexy Halloween Costume Fails
There's nothing inherently wrong with a sexy Halloween costume. Anyone has the right to wear what they see fit, be it something they make themselves or buy in a store. However there are certain sexy costumes that are just, well, weird. Not because they show skin, but because (like the…
click here to read more
Advertisement
Rob Kardashian has insisted he and Blac Chyna have not broken up. The 28-year-old reality television star and his 27-year-old model girlfriend started dating back in January, causing controversy due to the fact that Chyna shares a young son with rapper Tyga, who is now in a relationship with Kardashian's half-sister Kylie Jenner.