The Roots Cancel David Bowie Tribute Appearances
Entertainment
| |
Advertisement
And although the prestigious affair boasts performances from the likes of The Pixies, Cyndi Lauper, the Mountain Goats, Michael Stipe, Heart's Ann Wilson, Debbie Harry, Perry Farrell, Flaming Lips and Jakob Dylan, The Roots will not be there. Questlove took to Instagram on Wednesday to explain the reasons why the band pulled out, noting stupid feuds over the use of equipment was the primary cause of their cancellation. "Mood," the drummer wrote in a caption attached to an image of hip hop mogul P. Diddy wearing a t-shirt with the words 'No B**ch A**' inscribed onto it. "I've never been so insecure or petty as to deny a fellow musician use of ANY of my equipment (or my band's equipment—-or resources or contacts or knowledge or ANYTHING) it angers me when that same courtesy is not reciprocated. (Believe you me I was about to get #TomPetty or #PettyWap or#PetRockAndCLSmooth or #BlackPetty or however you wanna roll wit it)—keeping a level head and not being self destructive is a weak point I'm working on." He continued, "But I'm also keeping it true: The Roots/Bilal/Kimbra (w/ Wendy Melvoin, DD Jackson & Ray Angry) pulled out of these Bowie gigs. We have patience. But we do NOT have patience for the #B**cha**ness. Enjoy your precious equipment." Questlove did not directly point out the person or persons who caused the upset. David Bowie passed away at the age of 65 in January and before his death, the rock icon was scheduled to make an appearance at The Music of David Bowie this week.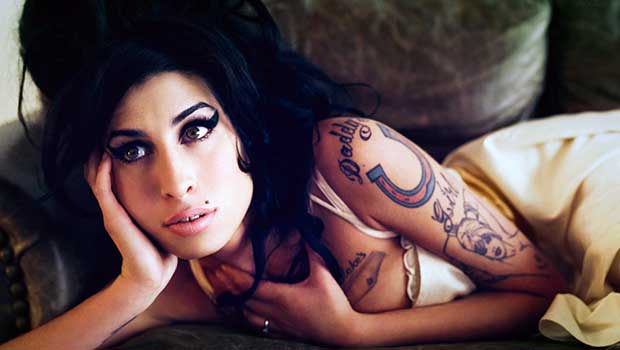 The Tragic Celebrity Stories of the 27 Club
Only "Somebodies" get into the 27 Club, but nobody wants to be a member. What is it about the age 27 that strikes down so many of our favorite rock stars, actors, artists, and even athletes? We may never know. What we do know is that these celebrities all met their…
click here to read more
Advertisement
The Roots bandmember Questlove announced the neo-soul group won't be appearing at upcoming David Bowie tribute events due to a lack of courtesy from fellow performers. The band was originally booked to play sets at The Music of David Bowie events this Thursday and Friday at New York City's Carnegie Hall and Radio City Music Hall, respectively.