Ryan Gosling: 'Having Daughters is Heaven… I Live With Angels'
Advertisement
Despite keeping their new arrival a closely guarded secret, when asked by a breakfast TV show host about the increase in boy to girl ratio, Gosling confirmed there had been an increase and jokingly gushed about what it was like to be a father to daughters, newborn Amada and her sister, 20-month-old Esmeralda. "It's heaven. It's like walking through a field of flowers every day," he says. "I live with angels." In the interview with
Good Morning America
host Amy Robach, Gosling also humorously took aim at Russell Crowe, his co-star in new movie
The Nice Guys
, joking that his daughters helped cheer him up after he fell out with his castmate. "It's a ray of sunshine in a dark time, honestly, because with Russell, it's sad. It's sad that we've turned out this way." The 35-year-old actor quipped that he and Crowe had undergone a "conscious un-buddying" since filming their roles as a pair of freelance investigators in the Shane Black buddy movie. "Obviously he's not here, because we're having problems. We're going through a conscious un-buddying right now," Gosling said. "Because he'll be on tomorrow. We've separated. We've agreed to keep 24 hours apart. But when you see him, tell him I look happy. Tell him I'm happier than I've ever been."
The Nice Guys
is set for release in the U.K. and U.S. on May 20, after which the actor can devote more time to his young family, due to a sparse schedule of upcoming roles. Mendes, who met Gosling on the set of
The Place Beyond the Pines,
is yet to comment on the couple's new arrival.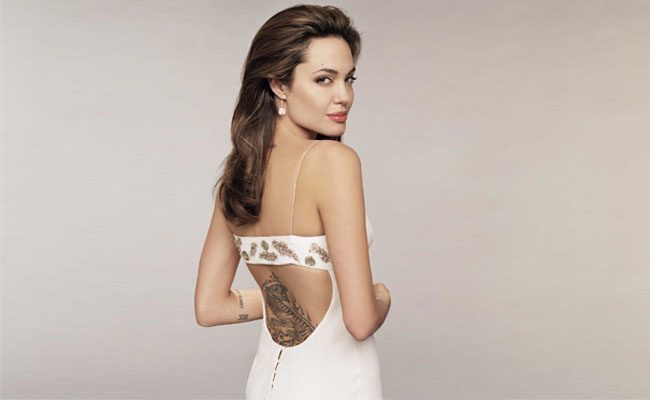 Really Cool Celebrity Tattoos
Tattoos are not a new obsession. People for decades have been getting them as a trendy way to show off some body art. They used to be a little taboo to discuss, with most celebrities keeping them well-hidden with body makeup or strategic clothing. That's just not the case anymore.…
click here to read more
Advertisement
New father Ryan Gosling is happier than he's ever been after the birth of his daughter Amada Lee. The actor and his girlfriend Eva Mendes surprised fans on Monday after it was revealed the actress had given birth in secret to their second child on April 29, just weeks after news of her pregnancy broke.