Scott Disick Parties With Victoria's Secret Wannabe
Entertainment
| |
Advertisement
Irwin wore a plunging navy top and black pencil skirt for her evening out, but suffered a wardrobe malfunction as her top slipped down. The blonde beauty has spoken previously about her desire to become a Victoria's Secret model, so perhaps she's hoping that a high-profile romance with Disick could increase her chances. "Victoria's Secret is something that myself and my agency have both been very strong about doing," she recently told Australia's
Daily Telegraph
newspaper. "When I was a little girl I used to turn it on (the lingerie show) and walk around the living room with my little wings. It's something I used to do when I was younger and it's something I have an interest in. I definitely wouldn't take it off the cards at all." Since being single, Disick, who has three children with Kardashian, has been linked to an array of beautiful women including brunette model Christine Burke, who bears a striking resemblance to Kardashian's half-sister Kendall Jenner. Kardashian herself opened up about her relationship with Disick in a recent interview, admitting she has no idea whether or not they will reconcile at some point in the future. "We're not getting back together right now, but I don't know what the future holds in life, in God's plan," she said during an appearance on the
Today
show earlier this month. "But we're just doing our best to be the best parents. Like, he came with us to Vail (family break in Colorado) and it was great. But, like, we're friends at this point." Kardashian, 37, has been linked to 22-year-old Justin Bieber since being single.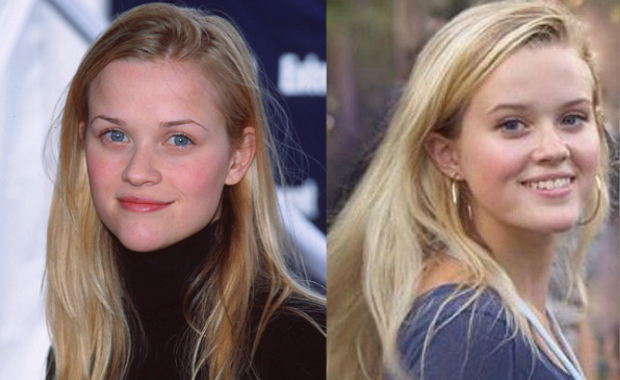 Celebrity Kids Who Look Identical to Their Famous Parents
We've all had friends who have kids and invariably say, "Doesn't little So-and-So look JUST LIKE ME!" And you nod your head and smile and say, "Yes, of course, that's great!" even though you don't really see it yourself. The key difference between your dopey friends and these particular kids is…
click here to read more
Advertisement
Scott Disick has been linked to 21-year-old Australian model Megan Blake Irwin. The 32-year-old reality TV star has been single since splitting from Kourtney Kardashian last July following a nine-year on-off relationship. On Sunday night, Disick was seen partying the night away with stunning blonde Irwin in New York. The pair was pictured grabbing some food at Cipriani in Soho, before heading to nightclub 1 OAK to continue the festivities.