Sharon Osbourne Living Apart From Husband Ozzy
Entertainment
| |
Advertisement
Sources tell British newspaper
The Sun
the Osbournes became engaged in a heated argument last week amid allegations of the musician's infidelity. She is said to have confronted him with alleged proof he cheated on her with a 45-year-old celebrity hairdresser named Michelle Pugh. The insider claims Mrs. Osbourne went "ballistic" and insisted she had suspected he was having an affair for quite some time. "People are wondering whether Sharon went through Ozzy's phone before accusing him," a source said. "She has done that before but in the past she was checking if he'd been using drugs. Ozzy was extremely sheepish and admitted being close to Michelle. It is likely Sharon has discovered calls and possibly meetings." Mr. Osbourne is now reportedly staying at The Beverly Hills Hotel. The couple's representative, Gary Farrow, appeared to confirm to
The Mirror
that the Osbournes' marriage is on the rocks, simply noting: "At this time Ozzy is not at the marital home." Meanwhile, hairstylist Pugh has taken time off from her place of work, the Meche Salon, to deal with a "personal emergency," reports
The Mirror
. It's not the first time the Osbournes have separated. Back in 2013, Mrs. Osbourne admitted she was considering divorcing her husband after he relapsed on drink and drugs. The stars, who share adult children Aimee, Kelly and Jack, subsequently reunited. The Osbournes themselves have yet to address the allegations themselves.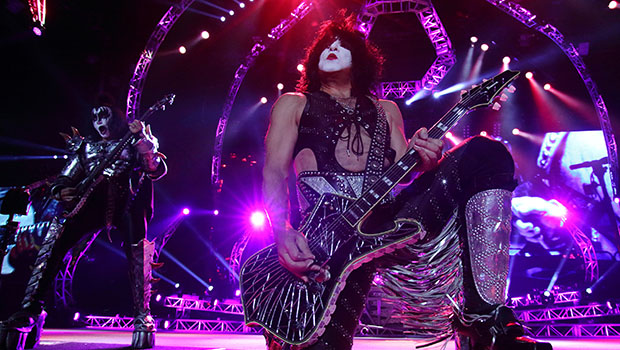 20 Richest Rock Stars
Fame and fortune, the two are inseparable. Rock stars like Ringo Starr or Gene Simmons prove that you can't have one without the other. Whether they are driving luxury Porsches or residing in New York City penthouses, these music celebrities have big wallets — and also big hearts — when it comes…
click here to read more
Advertisement
A spokesman for Sharon and Ozzy Osbourne has fueled rumors of a split by revealing the rocker is not currently staying at their marital home. Multiple reports suggest rock matriarch Sharon Osbourne, 63, has kicked the Black Sabbath frontman, 67, out of their California mansion after more than 33 years of marriage.