Sinead O'Connor 'Amused' by Arsenio Hall Lawsuit
Entertainment
| |
Advertisement
The funnyman wasn't laughing as O'Connor reportedly informed authorities investigating the music icon's death of what she felt she knew, and he filed a libel lawsuit against her earlier this week. Now the "Nothing Compares 2 U" singer has responded in a post on her Facebook page. It reads: "I'm more amused than I've ever dreamed a person could be and look forward very much to how hilarious it will be watching him (Hall) trying to prove me wrong. "I'm also very happy to notice that the DEA have taken me seriously enough to be thoroughly questioning all of Prince's friends and aides from the last thirty years as to his history of hard drug use and where he obtained his drugs. I do not like drugs killing musicians. And I do not like Arsenio Hall." Hall called O'Connor "desperate" and an "attention-seeker" in his lawsuit, filed on Thursday, days after his representative dismissed her story, stating, "The statement regarding Arsenio Hall is absolutely false, ridiculous and absurd." Prince died at his Paisley Park home in Minnesota on April 21. Reports suggest he had the opioid painkiller Percocet in his system when he was found unresponsive in an elevator. Sources claim he was taking the drug to cope with the pain of a hip issue.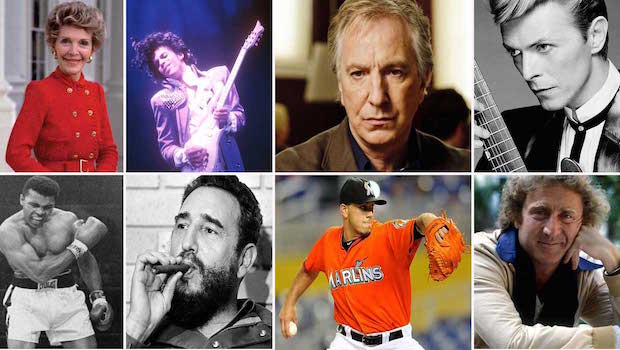 Notable Celebrity Deaths of 2016
While death is a natural part of life, it seems like 2016 has seen an abnormally high amount of notable deaths. From politicians and athletes to actors and musicians, it wouldn't be a stretch to say that this year has seen some of the most famous individuals on the planet…
click here to read more
Advertisement
Defiant Sinead O'Connor has laughed off comedian Arsenio Hall's defamation lawsuit. The Irish singer is being sued for "not less than $5 million" after claiming Hall provided Prince with the drugs that allegedly killed him last month.