Community Rallies Around 6 Orphans After Their Parents Die Days Apart
Advertisement
"Toby loved Jennifer," their friend, Ricky Self, shared with Cosmopolitan. "She was his world and so he was of course heartbroken when she passed away."
"A lot of people have mentioned broken heart syndrome," Toby's sister, Jessi Norsworthy, shared with
Fox25
. "I feel like it has be to be. He was emotionally drained, obviously, and broken hearted of course."
The couple were very open about their lovely marriage and often posted about it on Facebook.
"Jennifer Norsworthy was his soul mate and his heart broke when she passed," Jeanne Norsworthy, Toby's aunt, wrote on Facebook. "They are together again."
A close friend of the family, Leslie Plunkett, started a GoFundMe page for the children with a goal of raising $5,000. However, the goal was quickly surpassed in a matter of days and has since raised over $75,200 (at time of publication).
"They both had strong faiths in God, were vital members in their communities, and were such kind and gentle parents," Plunkett wrote. "They will both be greatly missed by these communities, friends and family."
The children are now being cared for by their grandparents and several other family members. To learn more about the Norsworthy family, check out their GoFundMe page here.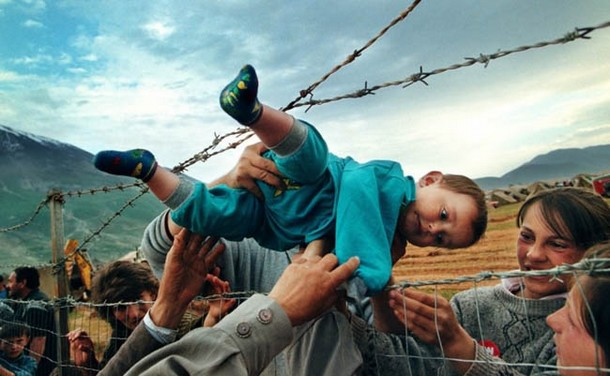 Powerful Images From History That Will Make You Cry
Better grab your tissues. Looking at these emotional photographs from history, seeing the suffering and bravery that many have gone through, will help you find a new appreciation for every day we have on this Earth. Enjoy every day. Live it as if it were your last. Make people laugh.…
click here to read more
Advertisement
A tragic story has resulted in a community giving back. Six children became orphans when both of their parents died within days of each other. Jennifer Norsworthy, 40, died in her sleep on Friday after suffering with blood clots. Norsworthy's husband, Tony, died of a heart attack in his sleep following her death on Sunday. The couple had six children together, three from a previous marriage of Jennifer's and three together.