Strangers Stop by to Welcome Newborn Baby After Text Mix-Up
Advertisement
Lmaoo Make This Go Viral Man We Didn't Know Them But They Texted My Phone Saying They Was Having A Baby So We Pull Up ???? Share It So They Can See It ??? ?? Dennis Williams Posted by Deorick Williams on Saturday, March 19, 2016
"Congrats lol but I think someone got the wrong number," Williams replied to the group chat. Mark's mother replied with a picture of her holding the newborn baby, which inspired Williams to reply, "Well I don't know y'all but me and the boys will be thru to take [a] picture with the baby." The Lashleys laughed off the mistake and apologized to Williams, but Williams and his brother insisted on stopping by to drop off the gifts that they just bought for the baby. The family gave the Williams brothers the hospital room number, never actually expecting them to come visit. Yet sure enough, the brothers followed through on their promise. "They said, 'We were the guys who got the wrong text and we just wanted to stop by and give a gift to the baby,'" Lashley said in an interview with
Today
. "They brought diapers and bottles and a pacifier. It was very nice of them." The Lashleys posted a picture of Dennis and his brother Deorick posing with new family addition, along with a heartfelt thank you to the two brothers for their kind gesture. Since the post, the story has gone viral, getting over 70,000 likes and 200,000 shares on Facebook. In their interview with
Today
, Mark said that they have even gotten a congratulations call from as far as Africa. Congratulations to the Lashley family and to the Williams brothers for making us believe that texting a wrong number doesn't always have to end badly.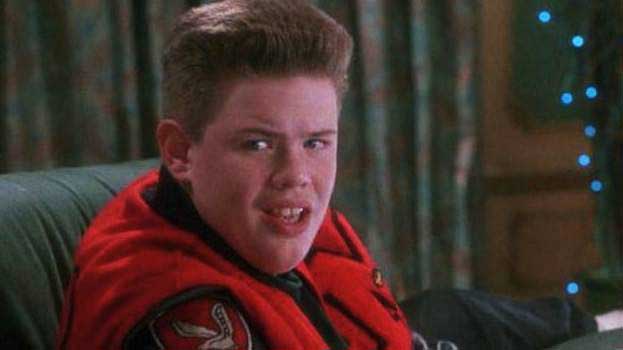 Your Favorite On-Screen Bullies - Where Are They Now?
These dudes and dudettes of the silver screen have stuffed you into lockers for years in your dreams. But where are they now? Has life treated them like they'd like to be treated? Have the ravages of time left them feeling like they've been getting swirlies in the toilet bowl…
click here to read more
Advertisement
Most texting mix-ups produce utterly cringe-worthy results. But for one couple, their text mistake ended in a heartwarming story. Last Saturday, Mark and Lindsey Lashley rushed to the hospital to welcome their first child into the world. Mark's mother sent out a group text to the Lashley family to let them know that the baby was on the way, but the number she thought belonged to Mark's cousin actually belonged to an unrelated young man named Dennis Williams.