Super Dad Makes Incredible Baseball Catch While Holding Daughter
Advertisement
But all that doesn't stop him from reaching up to snag a foul ball that comes his way. The best part is the woman in the background who can be seen mouthing, "Oh, my god!" Everyone around the father was quick to give him high-hives and congratulate him on an awesome catch. I suppose a "Happy Father's Day" is in order. Watch the incredible catch below: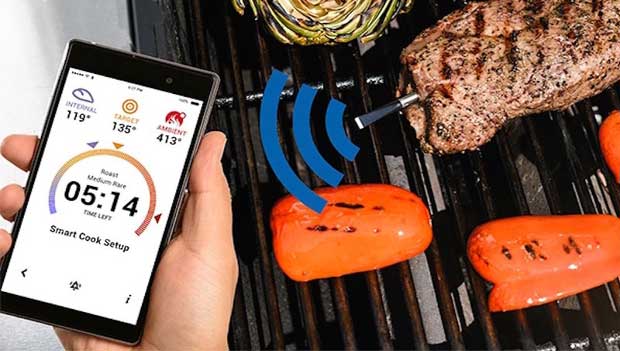 Grilling Gifts Your Dad Will Love for Father's Day
Finding the perfect Father's Day gift can be difficult. "Dad" never seems to want anything and you're always thinking to get him something he won't expect and something he'll actually put to use. With summer here and one of dad's favorite past times - grilling - here, why not gifts…
click here to read more
Advertisement
One dad is making parenting look easy as he catches a fly ball while holding his young daughter in his arms. The dad's awesome reflexes have gone viral in a video viewed over 160,000 times. He is seen attending a Phillies/Blue Jays game while holding a bunch of concession stand left-overs and having his daughter sleeping against his chest.