Taylor Swift Makes Surprise Visit to Children's Hospital
Entertainment
| |
Advertisement
According to photos posted to social media, the children were delighted to meet the "Shake If Off" singer. Local teen Kelly Wilson took to Twitter to share the first shot of Swift online, and thanked the star for taking the time to visit her cousin Scotty. "His parents have been praying for a miracle so she is the angel he needed to see!" she wrote. "Blessed beyond belief!" The visit was coordinated by the Starlight Children's Foundation, a non-profit organization aimed at supporting teenagers through their illnesses. Swift's visit wouldn't have been complete without some selfies, with the hospital posting a snap of the star giving a big smile while posing with a patient named Sam on their official Facebook page. "Thank you Taylor Swift for dropping by the Lady Cilento Children's Hospital this afternoon to give our patients and families a special surprise they'll never forget," the hospital captioned the happy photo. "They'll never 'shake off' the memories you made tonight."
Thank you Taylor Swift for dropping by the Lady Cilento Childrens Hospital today for a surprise visit #TaylorSwift pic.twitter.com/2GrcEHy73q

— Childrens Health QLD (@childhealthqld) July 12, 2016
While Swift, 26, spent four hours at the private visit, her 35-year-old boyfriend headed off to work. The British actor is currently filming
Thor: Ragnarok
at a film set on the Gold Coast, for which he has reprised his role as Loki in the popular franchise. The pair has been inseparable since they began dating last month, and have wasted no time taking their romance international, jetting off to Italy, the United Kingdom, and the United States before touching down in sunny Australia last Friday.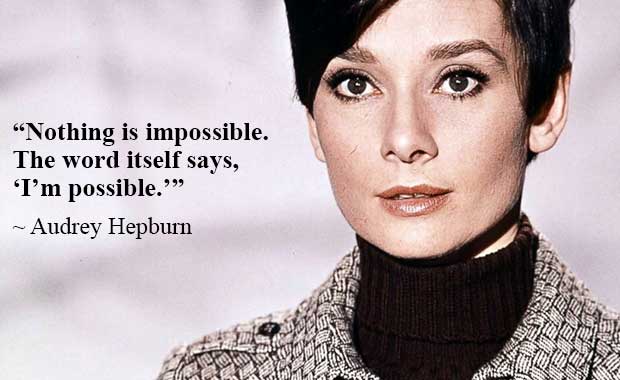 Celebrities Most Inspirational Messages to Fans
Life can be very unpredictable. Because of that, it's not a stretch to say that everybody has a low point at some point. No one knows this better than celebrities. Really. Hear us out. It's easy to forget that before the fame and fortune, they too struggled to make ends meet, to pay…
click here to read more
Advertisement
Taylor Swift brought big smiles to the faces of sick children during a surprise visit to a children's hospital in Brisbane, Australia. The Grammy Award-winner has been traveling around the country with her new beau Tom Hiddleston, and spent Tuesday evening surrounded by children at Lady Cilento Children's Hospital.