Teen Football Player to Receive Arthur Ashe Courage Award for Saving Girls From Gunfire
Advertisement
"There's nothing more courageous than somebody sacrificing their own life for somebody else," Maura Mandt, executive producer for the ESPYS, told
ESPN
. Dobson's mother told ESPN that he would "light up a room." "He was just so sweet. He had a warm spirit. His spirit was awesome, amazing. He was an amazing son. He was so sweet. He would always compliment me. He would always compliment his friends," she said. She also revealed that while she still cries, she is proud of her son and is honored to be his mom. "I will always love him in my heart, but since his passing, I love him even more. I draw closer to him every day. I visit him at the cemetery every day, and I just talk to him every day, every single day. Even when I wake up in the morning, his picture is right there on my dresser and I can look at him," she said.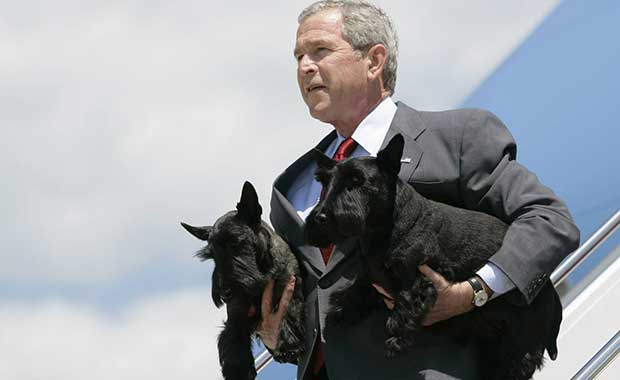 United States Presidents With Their Pets
Pets can be an adorable companion so it's no surprise that most of the U.S. Presidents had pets while in office. At least 25 of the U.S. Presidents had dogs that called the White House home and, often times, these presidential pets became famous among the American people. Here are…
click here to read more
Advertisement
Zaevion Dobson, a Knoxville, Tenn., high school sophomore and football player will receive the Arthur Ashe Courage Award at the ESPYs this year. Dobson made headlines in December when he shielded two girls from gunfire after several men went on a shooting spree. Dobson was killed, but the girls sustained no injuries. He was just 15. Dobson will be the youngest person to ever receive the award, which will be accepted on his behalf by his mother.