Tom Hanks and Rita Wilson Sued Over Son's Car Accident
Entertainment
| |
Advertisement
Moogan recently filed a lawsuit claiming the 25-year-old was driving recklessly and "under the influence of drugs and or alcohol at the time," according to TMZ. In the legal documents obtained by the site, Moogan cites Hanks and Wilson as the plaintiffs responsible for the accident, since they "negligently handed him the keys." However, Hanks was never cited with a DUI for the accident, and police were not called to the scene. Moogan's attorneys allege the young rapper pleaded with him not to get cops involved. Moogan's lawyers tell TMZ their client suffered whiplash and a brain injury from hitting his head on the dashboard. Moogan is seeking an unspecified amount in damages. Representatives for Hanks and Wilson have yet to comment on the lawsuit.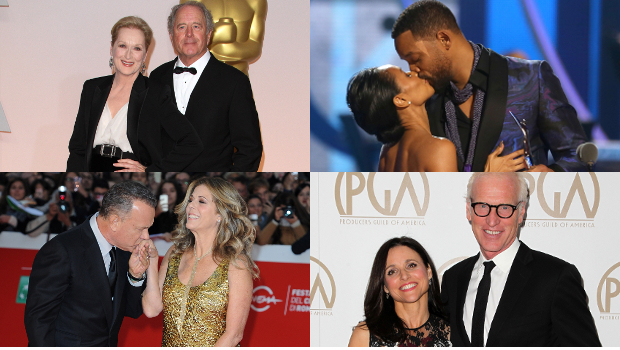 Hollywood's 26 Longest and Most Loving Celebrity Marriages
Hollywood marriages have a reputation for being short and brutal. But many of them are long-lasting testaments to love. Brangelina might not make this list, but plenty of other stars do. Here are Hollywood's longest marriages:
click here to read more
Advertisement
Tom Hanks and Rita Wilson have been sued over their son's 2015 car accident. Chester Hanks, aka rapper Chet Haze, reportedly rear-ended motorist Terry Moogan last February while driving a car owned by the Hollywood couple.