Trump Supporter Caught on Video Punching Protester's Face During North Carolina Rally
Advertisement
Before the fracas, Jones appeared to be waving his middle finger at the crowd on his way out. Seconds later, Jones was on the receiving end of a punch. Jones said that the Cumberland County officers failed to protect him during the attack and detained him. "The police jumped on me like I was the one swinging," he told
The Washington Post
. This isn't the
first
time
violence
has
broken
out at a Trump event. The presidential
candidate
is on the
record
saying he would like to
knock out one of the protesters
during a rally held in Las Vegas last month.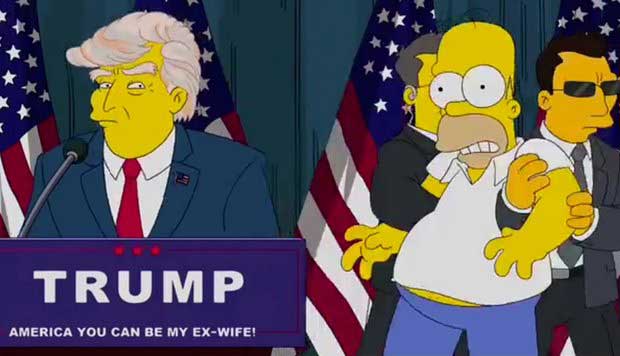 All the Times 'The Simpsons' Correctly Predicted the Future
The Simpsons has been some of the best satirical programs found on television over the last 28 years. The Emmy-winning animated series is the longest-running sitcom in history, as well as the longest-running scripted show in American TV history. Through its nearly three decades on the air, the show has become…
click here to read more
Advertisement
Seems like Donald Trump supporters are passionate. So passionate, they literally punch people in the face. A video surfaced Thursday of a Trump supporter punching a protester in the face at the Republican presidential frontrunner's rally in North Carolina. The unidentified white man, who was also wearing a cowboy hat, walked down the aisle and suckered-punched an African-American protester, later identified as Rakeem Jones.