Two-Year-Old Boy With Autism Falls in Love With Snow White
Advertisement
Two-year-old Jackson Coley, known affectionately as Jack Jack by his family, has autism and is non-verbal. According to his mother, Amanda Coley, Jack Jack is too shy to interact with strangers and wasn't keen toward any of the Disney characters, that is, until he met Snow White. "He was having nothing to do with any of the characters on our Disney vacation in November," the mom of three wrote on the video post of Jack Jack and Snow White on YouTube. But when he sat with Snow White, he easily melted into her and adoringly looked into her eyes. "I must have cried 1000 tears watching his interaction with her," Coley writes. "He was in love." Coley had previously posted the video on Facebook, where it received more than 6 million views, but hid it for privacy reasons. She posted the same video to YouTube May 9, where it is quickly racking up just as many views. While Jack Jack is sociable with his immediate family, such as his brothers and parents, he has trouble associating with his grandparents and other people. "It varies from fearful to shy," Coley told
TODAY.com
. "With some people, he will cry or other people he will back away from and ignore. Children his age he ignores. He likes to watch them play, but he will not interact with them." With the other characters, she said, he wouldn't want to go near them, and when they tried to hug him, he'd pull away. But Snow White was different. "To our surprise, he didn't get up and leave," Coley said. "He just suddenly melted and was perfectly content." "It was almost that little breakthrough that he won't always be so scared of other people," she added. "That he will sit there and let somebody else love on him." Coley hopes that this means Jack Jack will be like his brother Landon, who also has autism and was non-verbal until the age of four, but is now high-functioning. She also hopes that Jack Jack's story encourages other parents of children with autism to expose them to different things and give them experiences. "We had no idea how Jack Jack would react to Snow White the way he did," she said. "You truly never know what's going to touch them and bring a reaction out of them that you're not used to seeing." Jack Jack apparently remembers the experience because he loves watching the video over and over again, even signing the word for "more" in sign language. Truth be told, we can't stop watching it either. Check out the magical moment below.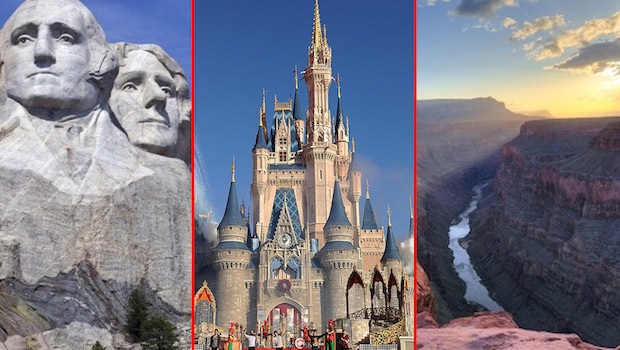 15 Perfect U.S. Summer Vacation Destinations
With the summer season almost upon us, there's a common question being asked in many American households: "Where should we go on summer vacation?" With 50 states full of natural wonders, cosmopolitan cities, man-made curiosities, theme parks, and technological wonders, it can be easy to become overwhelmed by the sheer…
click here to read more
Advertisement
It was love at first sight. A trip to Walt Disney World proved to be worth far more than just the funny roller coaster photos and Micky Mouse memorabilia. For one boy, it was the beginning of a whole new world.