Viral Facebook Post Rallies Women Against Those Who Believe They Should Not Travel Alone
Advertisement
Acosta decided to take her frustrations to Facebook. In a viral post shared over 700,000 times, Acosta writes from the perspective of the dead women asking why people still blame the victims for the crimes. Acosta's goal is to encourage women to stand up for their rights and not be scared into staying home when they could be out traveling the world. Many have pointed out that the women weren't alone, but with each other. The only thing they were supposedly lacking was a man.
The post, translated by
BuzzFeed
, reads in English:
"Yesterday I was killed. "I refused to be touched, and they blew my skull with a sclub. I got stabbed and left to die bleeding. "Like waste, they put me in a black polyethylene bag, wrapped with duct tape and I was thrown to a beach, where hours later they found me. "But worse than death, was the humiliation that followed.
From the time they had my dead body nobody asked where the son of a bitch that ended my dreams, my hopes and my life was.
No, rather than that they started asking me useless questions. To me, can you imagine? A dead girl, who can not speak, who can not defend herself. "What clothes did you wear? "Why were you alone? "Why would a woman travel alone? "You got into a dangerous neighborhood, what did you expect? "They questioned my parents for giving me wings, let me be independent, like any human being. They told them we were on drugs and we surely asked for it. They told them they should have looked after us. "And only when dead I realized that no, that for the rest of the world I was not like a man. That dying was my fault, and it will always be. While if the headline would have said "two young male travelers were killed" people would be exptessing their condolences and with their false and hypocritical double standard speech would demand higher penalty for murderers. "But being a woman, it is minimized. It becomes less severe, because of course I asked for it. Doing what I wanted to do, I found what I deserved for not being submissive, not wanting to stay at home, for investing my own money in my dreams. For that and more, I was sentenced. "And I grieved, because I'm no longer here. But you are. And you're a woman. And you have to deal with them rubbing it in with the same speech "earn respect," it's your fault they shout at you, it's your fault they want to play / lick / suck any of your genitals on the street for wearing shorts when it's 40ºC outside. That same speech that says you're a "crazy woman" if you travel alone and that if something happens to you, if somebody trample upon your rights, you probably asked for it. "I ask you, on behalf of myself and every other women ever hushed, silenced; I ask you on behalf on behalf of every woman whose life was crushed, to raise your voice. We will fight, I'll be with you in spirit, and I promise that one day we'll be so many that there won't be enough bags in the world to shut up us all."
The hashtag #viajosola (I travel alone) started trending on Twitter with posts from women all over the globe sharing their adventures. Acosta told the
BBC
, "These kinds of comments are often heard in Latin American countries when the murder of a woman happens." But thanks to her viral post, women everywhere are sharing their stories and are proud to travel with or without companions.
Backpacking solo in Colombia was one of the most rewarding experiences of my life. #Viajosola #Colombia #scubadiving pic.twitter.com/4M4YlL2WHG

— Karis Simms (@simms_kk) March 9, 2016
@dayzerocha Agree. Would idiots ask strangers to rape & murder them? So sorry for 2 young vibrant women & their devastated families. — Jane Rayner (@janer98) March 12, 2016
Traveling solo is where I found my best self.Don't blame women for seeing the world, blame criminals #Viajosola pic.twitter.com/FsXfArhGYc — teach change (@Sarakidner) March 11, 2016
I've #solotraveled for 8 yrs. No woman should EVER be victimized for doing so & not making it home. #Viajosola pic.twitter.com/A3X3GV63VG

— EnchantedSerendipity (@tonifrazer) March 11, 2016
I'm a woman and I travel solo because I learn the most about myself when I do. The world is ours too! #ViajoSola pic.twitter.com/o9zMhMb731 — kαчє dє cαstrσ (@MsKayeDC) March 10, 2016
#TravelingAlone around #NewZealand we were two girls discovering the world! We were happy and safe! #ViajoSola pic.twitter.com/Itzo8JhtbD

— Norma cuadros (@Normitac) March 7, 2016
Freedom is being able to travel the world. No woman should ever be in danger for being an explorer. #viajosola #solotravel #girlslovetotravel #exploring #noboundries #respect #safetravel Posted by Ruby Burger on Friday, March 11, 2016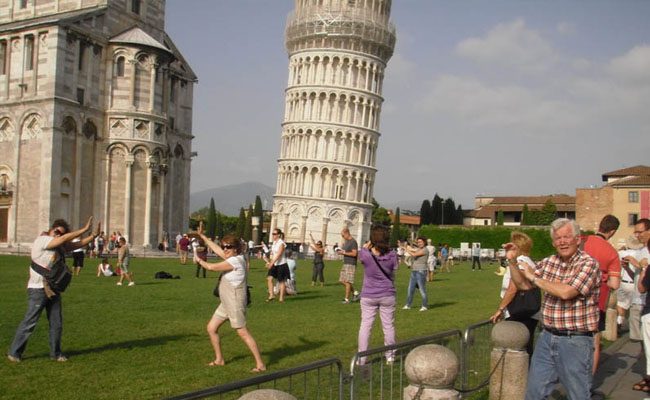 Overrated Places That Aren't Worth Visiting
So you're preparing your travel bucket list. You might be searching the web for the "best family destinations" — but be careful. The listed destinations might be a tourism hype. It could lure you. Photos we see on the web might look different from the actual location. Of course, travel…
click here to read more
Advertisement
When two Argentine tourists, José María Coni, 22, and Marina Menegazzo, 21, were found dead in trash bags in Ecuador, nobody wondered where the murderers were. Instead, they wondered why two women were traveling alone and what they did to attract this fate. This did not sit well with Paraguayan student Guadalupe Acosta.