Watch This Rat Mom Bravely Fight Off a Snake To Rescue Her Baby
Advertisement
A mother's love knows no bounds – and no fear.
A Facebook video originally posted by Rojas Montecinos Evy shows a rat mother ferociously attacking a snake who tried to steal her pup from her. The video has been viewed 19 million times as of press time.
The nail-biting footage shows the snake trying to make its getaway along the side of a road, holding the baby rat in its mouth. The rat mother is hot on its tail and relentlessly attacks the reptile, forcing it to drop the pup, which appears unharmed.
But the rat doesn't stop there and actually chases after the snake as it slithers away, making sure it doesn't come back, before returning to carry her baby back to safety.
This proves once again that mothers are a force of nature.
Watch the video here: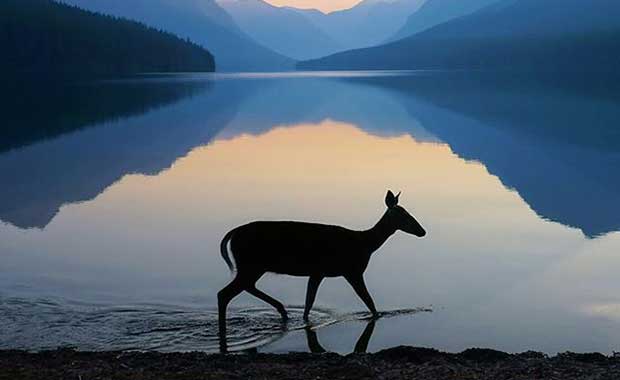 U.S. Department of the Interior Dominates Instagram With Stunning Photography
If you aren't following the U.S. Department of the Interior on Instagram, you should immediately! To say that their pictures are breathtaking would be an understatement. Their Instagram conveniently connects us with nature and reminds us how truly stunning our environment is. Here's a look at some of our favorites!
click here to read more
Advertisement