Will Smith and Mike Tyson Help Kick Off Muhammad Ali Funeral Procession
Entertainment
| |
Advertisement
On Thursday, an estimated 14,000 people joined Ali's family members to celebrate his life with an Islamic prayer service at Freedom Hall, the same venue where the sportsman made his professional debut and the site of the legend's last Louisville fight in 1961. On Friday, thousands more lined the streets of Louisville to bid a final farewell to Ali as his body was carried through his hometown one last time. Photos from the somber event depicted Smith, who portrayed the fighter in 2001 biopic
Ali
, and retired boxers Tyson and Lewis among the pallbearers loading Ali's casket, which was covered with a black and gold cloth, into a hearse as the funeral procession got underway, 90 minutes behind schedule. Fans chanted Ali's name as the hearse left the funeral home and began to make its way to the KFC Yum! Center, where a public interfaith memorial service is due to be held on Friday afternoon. Around 15,000 people are expected to fill the arena to pay their last respects to Ali, with special guests including Aretha Franklin, Arnold Schwarzenegger, Spike Lee, Snoop Dogg, and fellow boxing icons Sugar Ray Leonard and George Foreman. Former President Bill Clinton and actor/comedian Billy Crystal will be among those delivering eulogies to the man known as the "People's Champion," while a statement from President Barack Obama will also be read out during the service. Ali's coffin will then travel through the city before the icon is laid to rest in a private ceremony at Cave Hill Cemetery.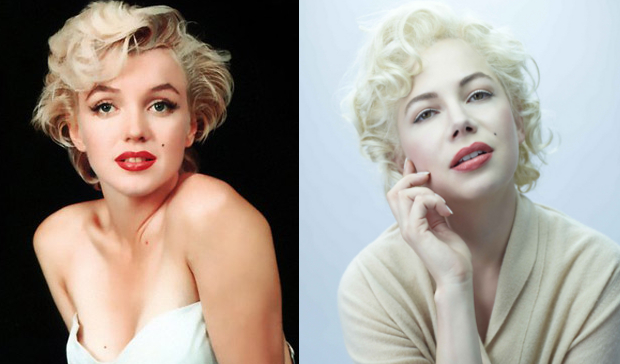 Side-by-Side Comparison of Actors and the Characters They Played
Each year in movies, actors will step into the role of a famous historical figure, from culturally significant individuals - like Nelson Mandela and Steve Jobs - to other celebrity icons - such as James Dean and Marilyn Monroe. These actors have the difficult task of transforming themselves into the real…
click here to read more
Advertisement
Will Smith joined Mike Tyson and Lennox Lewis as pallbearers on Friday as they helped late icon Muhammad Ali make his final journey through his native Louisville, Kentucky. The boxing champion, who battled Parkinson's disease for 32 years, died from septic shock in Phoenix, Arizona, on June 3. His body was flown home to Louisville earlier this week.