Will Smith to Receive MTV Movie Awards' Generation Honor
Entertainment
| |
Advertisement
Men In Black
star is set to be saluted for his Hollywood legacy at the 25th anniversary awards show, which will take place in Los Angeles on April 10.
"Will Smith and MTV have grown up together and share a very cool history," executive producer Casey Patterson writes in a statement. "MTV was a part of every phase of Will's career and he has been a huge part of what defined the MTV culture from the beginning." "From TV's The Fresh Prince of Bel Air, to his music and amazing movies, Will is the voice of a generation and not afraid to use it. The 25th anniversary of the Movie Awards is the perfect year to honor #BIGWILLIE as only MTV can – with lots of big surprises in store." The 47-year-old actor/rapper has 17 MTV Movie Award nominations to his name, and has taken home five Golden Popcorn trophies to date. He will have the chance to add another two MTV gongs to his collection next month as he is shortlisted for Best Male Performance and True Story for his role in
Concussion
. The 2016 MTV Movie Awards will be co-hosted by Kevin Hart and wrestler-turned-actor Dwayne 'The Rock' Johnson, who celebrated Smith's big honor with a touching post on Instagram on Thursday.
"When I first broke into Hollywood 15 yrs (years) ago, all I wanted to do was learn the business and put in the hard work to have a career like his," Johnson wrote. "It's a real privilege to honor you my friend."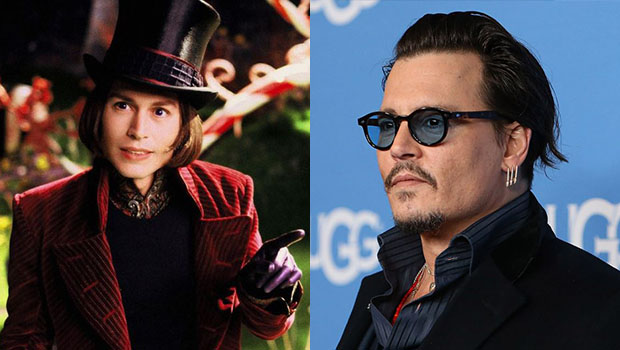 'Willy Wonka' & 'Charlie and the Chocolate Factory' — Where Are They Now?
Both Willy Wonka & The Chocolate Factory (1971) and Charlie and the Chocolate Factory (2005) featured amazing casts of child actors alongside some of the biggest film stars of their time. Who can deny Gene Wilder doesn't absolutely embody the memorable candymaker? And then we have Tim Burton and Johnny Depp…
click here to read more
Advertisement
Will Smith will be honored with the Generation Award at the 2016 MTV Movie Awards. The