Man With Down Syndrome Becomes Youngest Business Owner in His Hometown
Advertisement
Pyron first got involved in the food industry while working for a barbecue joint during his time in high school. Unfortunately, the restaurant closed leaving Pyron without a job after he graduated. Because he loved the job and the food industry so much, he decided to open up his own business and become his own boss at Blake's Snow Shack. When Pyron was first born, many people told his mother not to have high expectations for him. However, Pyron has proved them all wrong. "When you're handed a child with special needs, society doesn't tell you to expect a lot," Pyron's mother Mary Ann shared with
ABC 13
. "So many moms are told, 'Your child cannot do this.'" The shack had a quick test run on Wednesday with quite the selection of flavors. Pyron had help from his brother coming up with clever flavor ideas such as jalapeño stinger, wedding cake, and something called the "hulk." The shack will officially open on May 7. The community has been a major support for Pyron during his adventure. Pyron even has one employee, a 15-year-old family friend, as Pyron's main role will be to help with customer service. Pyron also planned the opening of Blake's Snow Shack around Mother's Day to honor the moms in the Texas community. Blake's mother hopes her son's story will help inspire other mothers who have children with special needs and show them they have no limits. "I want to personally challenge moms to believe in their child," Pyron's mother explained, "no matter what society tells you." See more about Pyron's story below and check out his Facebook page
here
.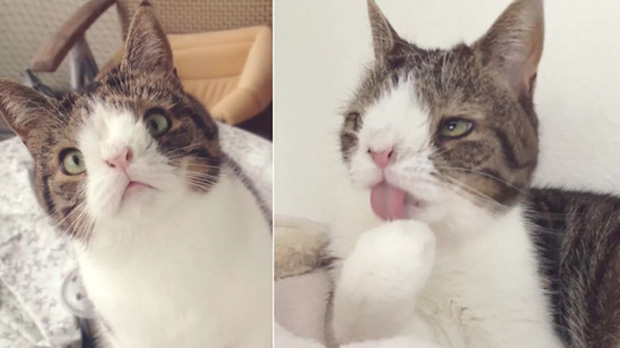 20 Adorable Pictures of Animals With Down Syndrome
Animals with Down Syndrome are unique in their looks, but they are no less worthy of love than animals without the illness. Differences in appearance often deter our initial judgements, but once we overcome our initial prejudices, it is easy to see that these animals, wild and domestic, are adorable.…
click here to read more
Advertisement
With the summer heat coming in strong, one young business man is about to become very popular in his Texas hometown. Blake Pyron is about to become the youngest entrepreneur in Sanger, Texas, by opening his very own snow cone truck. Not only will Pyron be the youngest business owner in town, but he is also the only one with Down syndrome.